Regular Hours
Tuesday – Sunday 1–5 p.m. Thursdays: 1– 9 p.m.
Contact info@wassenbergartcenter.org if you would like to request an appointment.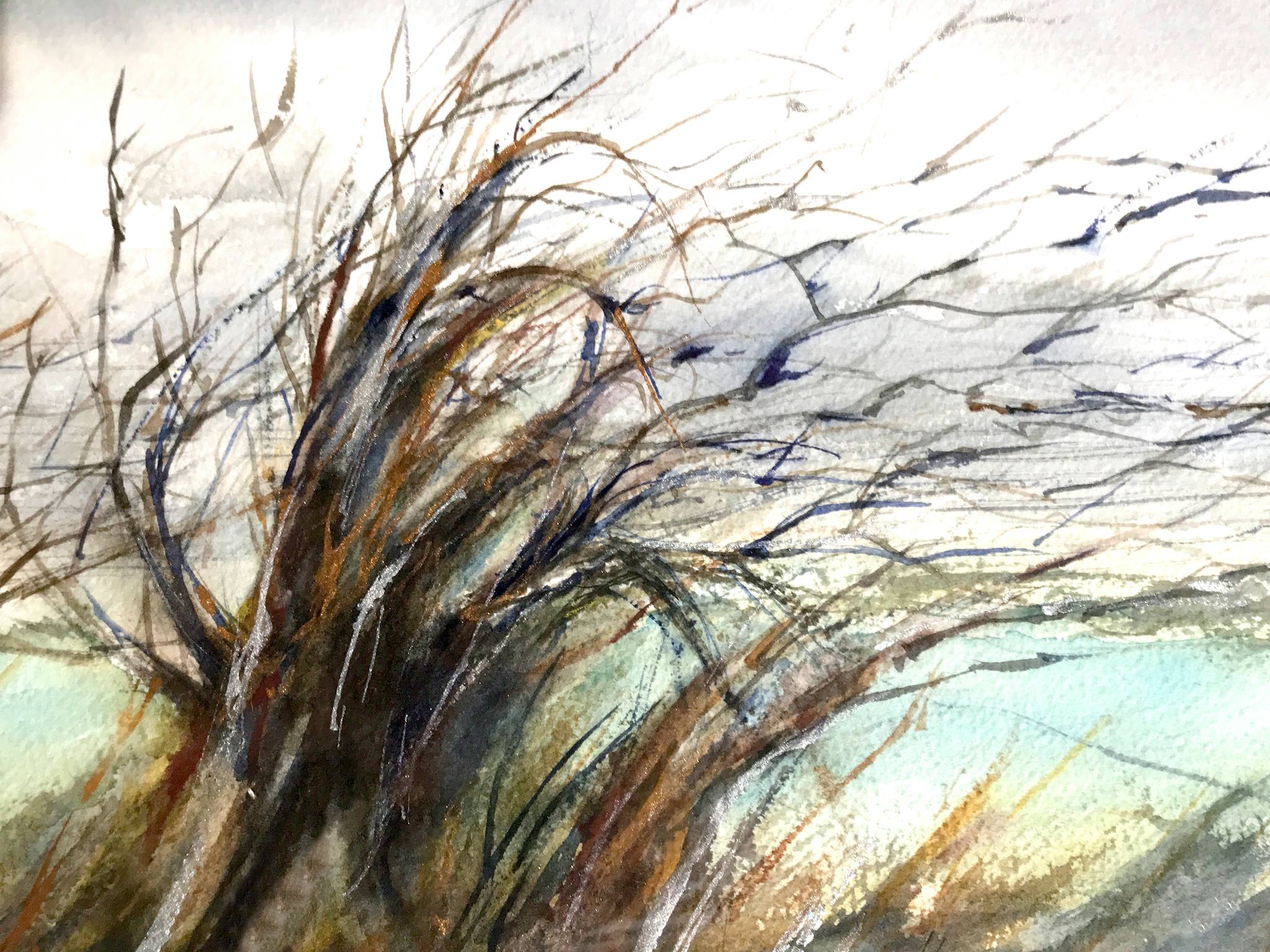 Ohio Watercolor Exhibit Going on Now!
The Ohio Watercolor Society is one of the most active and well-known watercolor groups in the country. It incorporated in July, 1978, the Ohio Watercolor Society was formed by a group of Ohio artists who were members of the American Watercolor Society or whose works had been accepted into one of the juried exhibitions of AWS, NWS, or Watercolor USA during the period 1971 – 1978.
We will be hosting the exhibit through February 10. Regular gallery hours are Tuesday through Sunday 1–5 p.m. Open Thursdays 1–9 p.m.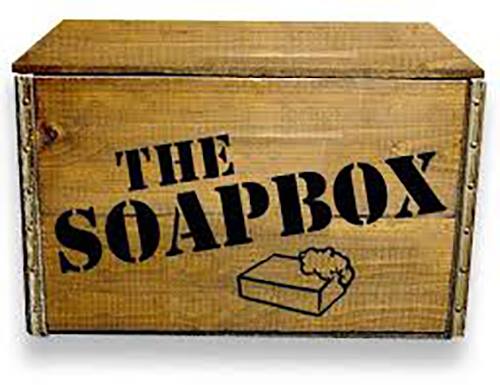 SoapBox! Call for Entry
We all have something important to say! Climb on up and say it with art. This all media exhibit is open to artists 18 years and up and will be all about your visual interpretation of the word or meaning of the word SoapBox or about a subject near and dear to your soapbox heart. Do you like to think literally? Why not art having to do with actual soap? Entry fee is $20 members $25 regular price. Art intake days are the following: February 22 -23. Click HERE to download instructions and entry form.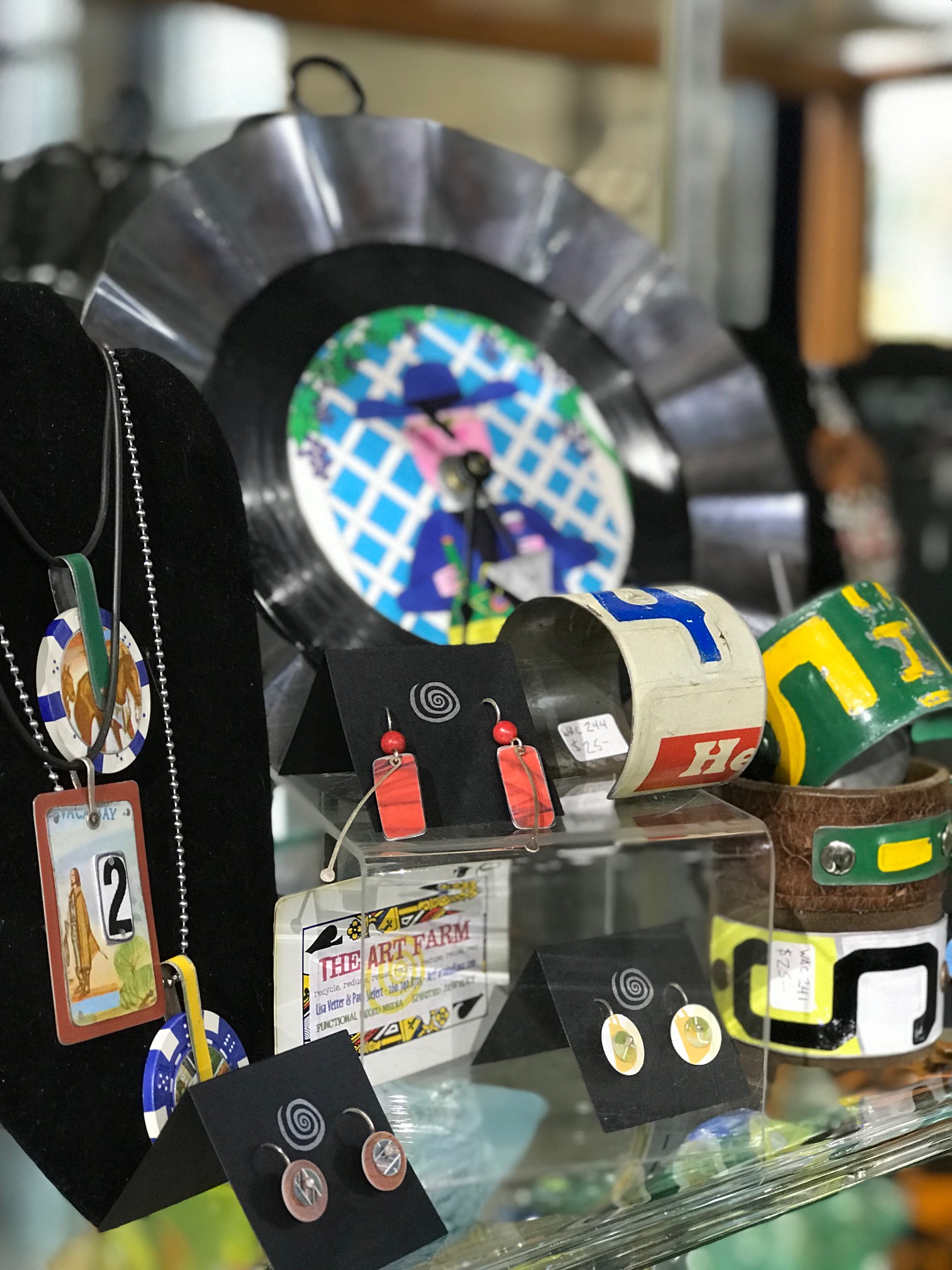 Shop the Wass!

The Wassenberg Art Center gift shop is open year round and has unique and fun items gift options for all tastes. From furniture to bath products, pottery from functional and whimsical to sparkly jewelry. Better yet? Everything is handmade by regional artists and are one-of-a-kind. We love those close to us, because they are our one-of-a-kinds. What better way to celebrate them than to purchase gifts just as unique?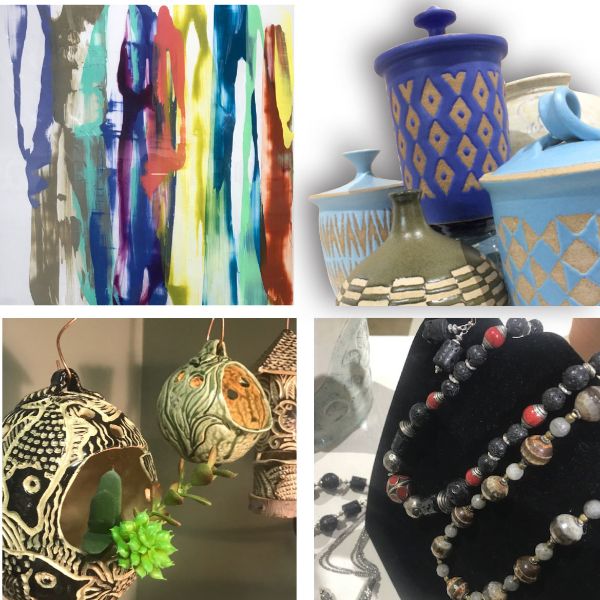 Seeking Consignment Artists! Ongoing.
We are constantly redesigning our gift area and we love to represent local and regional artists like you. We are seeking handmade items such as jewelry, scarves and accessories, functional sculptures, and fiber art, handblown glass, orginal 2D work, original gift cards and multi-media items. If you are a maker, artist, or tinkerer and would like to have your work represented, email hope@wassenbergartcenter.org.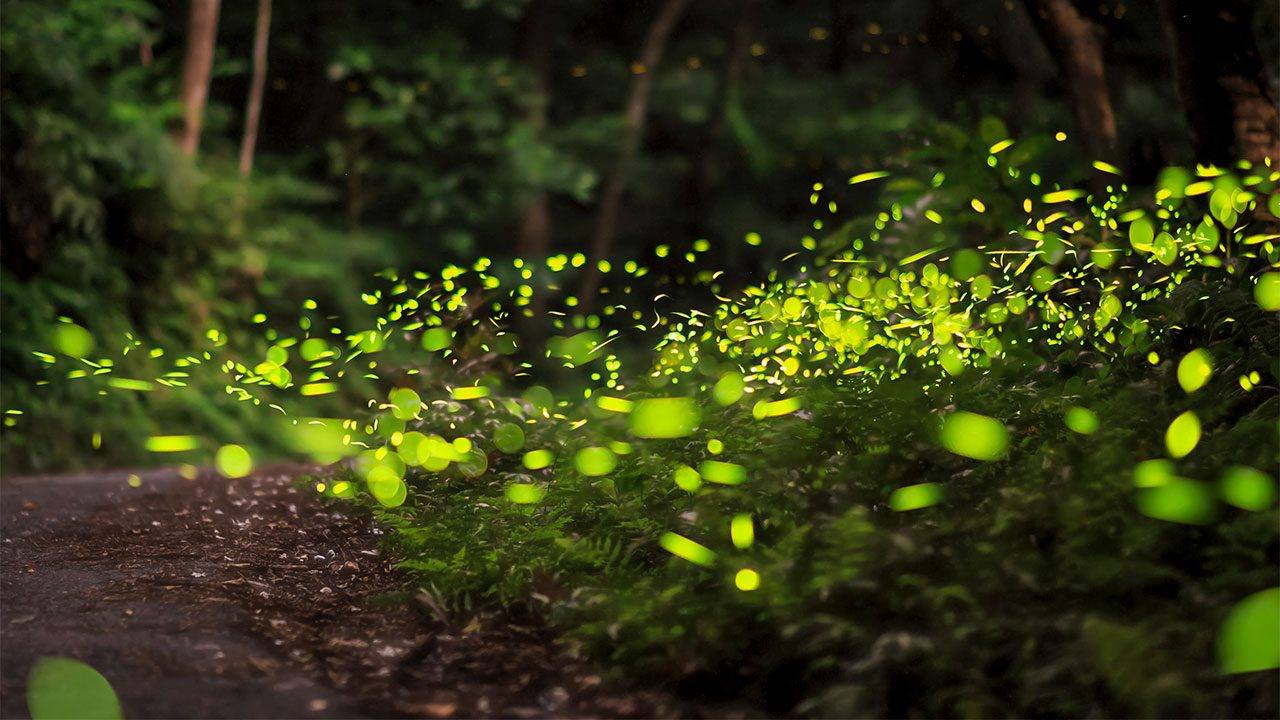 Call for Sculpture Artists
The Wassenberg Art Center, in conjunction with the Ohio Arts Council, the Van Wert County Foundation and Avangrid Renewables are seeking designs for a kinetic wind and/or human powered sculpture to be installed in the Wassenberg Art Park which was newly created in 2018. The sculpture ideally will light up using power from wind or human.
A suggested theme of the sculpture would be to pay homage to the firefly, a declining insect which lights our fields and meadows during the summer.
The artist/sculptor or team will be paid $20,000. This amount will include all material costs, installation costs (structure base), transport costs, modeling, electrical, testing and any outsourcing.
There is no entry fee.
Send proposals or links to hope@wassenbergartcenter.org. If you would like to submit a small machette or model, call 419.238.6837 for an appointment.
Email hope@wassenbergartcenter.org to obtain a complete prospectus, park schematic and videos.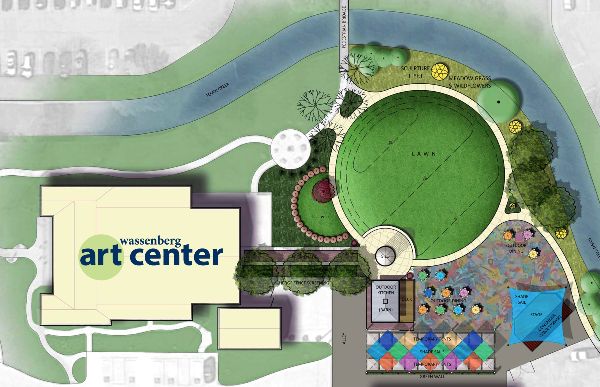 Join the Wassenberg
ArtFitter Fund!
419.238.6837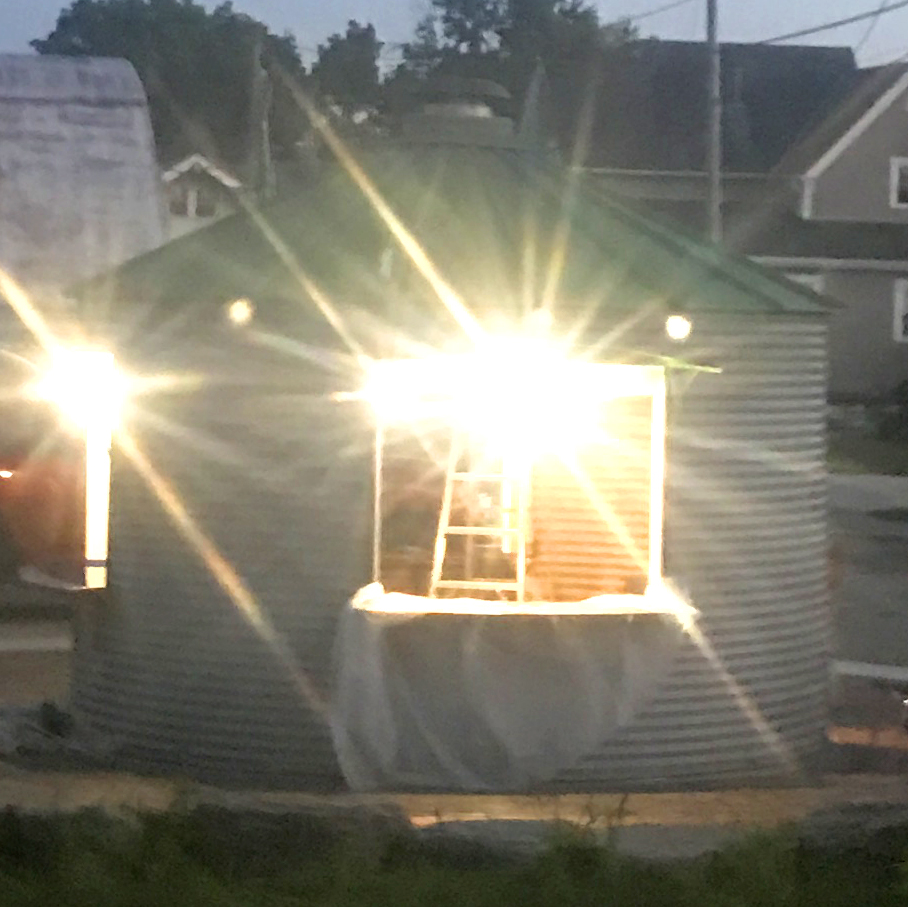 Beverage Bin!
Whoo Hoo! Thank you to Kenn-Feld Group of Van Wert for their more than generous sponsorship! We are now upgrading our donated grain bin with all the fixins. What better way to celebrate and blend art and agriculture? Kudos to the Bollenbacher family who donated their grain bin! The bin sports a John Deere weathervane, agricultural graphics, cedar counters and roll-up windows. A repurposed light from the Wassenberg former drill hall hangs in the center of the ceiling. The bin is becoming a hub for beverages, food, tickets, information and many other uses. Thanks to all who helped create this unique space!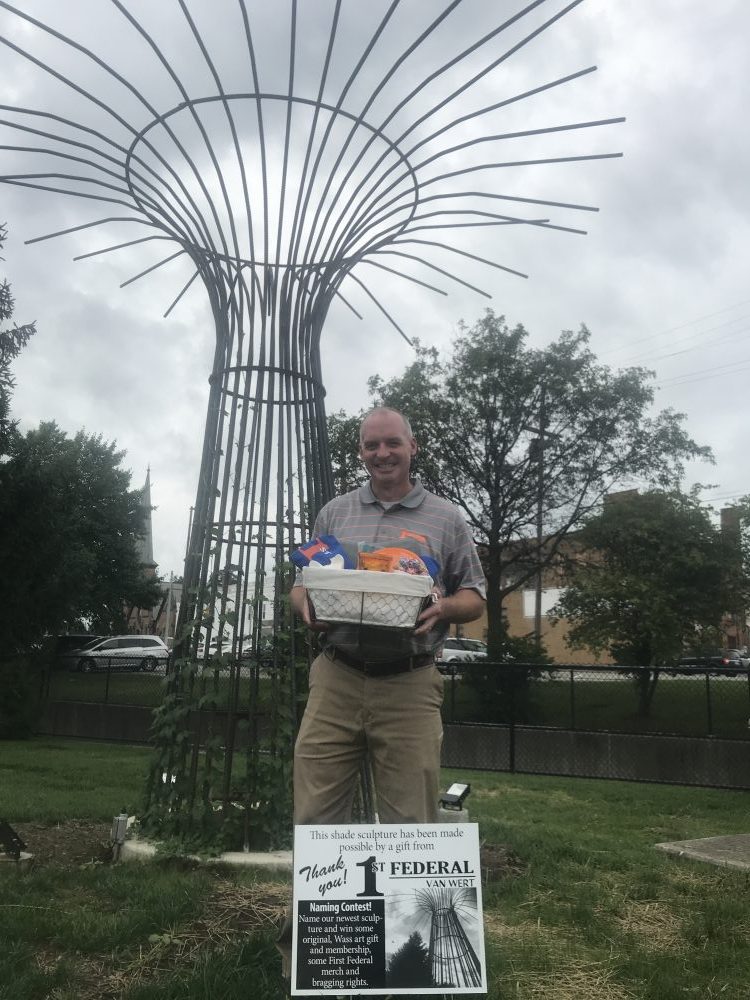 Ferro Albero!
Thank you to First Federal of Van Wert for sponsoring our dramatic 15–18-foot high "tree", Ferro Albero (Iron Tree) constructed out of re-bar by Detroit artist Dave Tonnegato. The tree is planted with fast growing hops and up-lit with color changing LED lights. Ferro Albero is visible from Interstate 127/N. Washington Street where its glow beckons visitors and passersby to stop, get out of their cars and take in what Van Wert has to offer. We wish to thank First Federal for their ongoing support of the Wassenberg and to Dave and his assistant Ron for all their hard work creating this larger than life sculpture for us.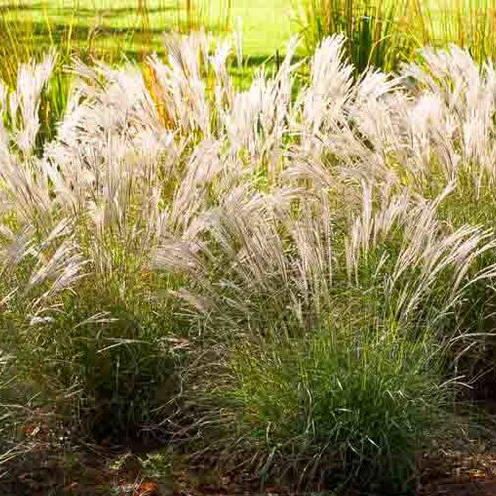 Chinese Silver Grass
Adopt a Soft, flowing silvery China Grass…$6
Soften our edges! Wave in the wind. Adopt a Silver Ornamental Grass plant to soften the edges of the watershed area surrounding the Wassenberg Art Park. We're going to form paths to meander around in with these irredescent, waving grasses which reach up to 5-feet in height. This Silver Grass is equally beautiful in the fall and early winter. Each plant is $6 dollars and plant adopters' names will be featured on a plaque along the watershed. Click below to adopt your little fuzzy today!
Our Mission
The Wassenberg Art Center endeavors to be a catalyst for creative expansion through art. With an open, diverse approach to art, our programs outreach to inspire interaction in the arts for all area cultures and communities.