It's time once again to celebrate those who make us who we are: The 31st Annual Artists' Exhibit & Sale!
A $30 artist membership fee gets you the opportunity to display your artwork for a month during the holiday season. Please submit your work and entry form before the deadline of November 14. You may enter 5 pieces. Use the green buttons to download the application and to pay your fee. This exhibit will be judged for awards, all art will be accepted.
Join us for this holiday art tradition at the Wassenberg Art Center, your advocate in local, regional and national art for generations.
This exhibit is free and open to the public. the exhibit opens on November 19, 6–9 p.m. and will be on view through December 23.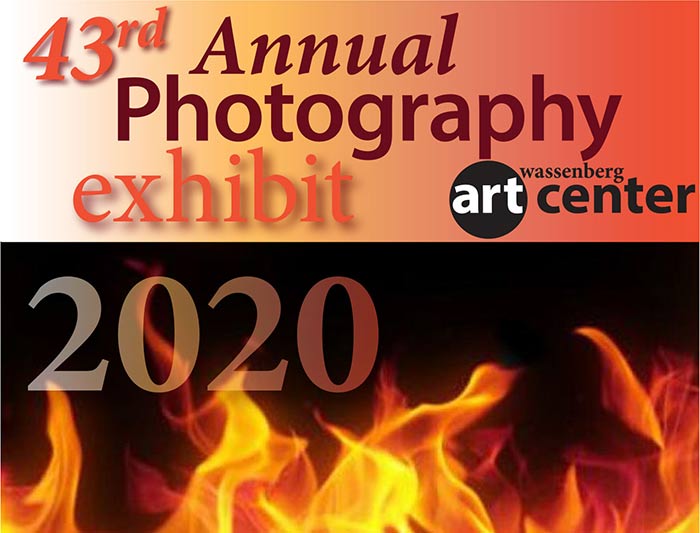 Our Annual Photography Exhibit, will be on view through November 8 and is a great way to get out of the house, safely. Most works are for sale. Support local artists with decor that has a story.
Regular exhibit hours are 1–5 p.m. Tuesday – Sunday (closed Mondays) Open until 9 p.m. on Thursdays. Admission is free.

While our weekly ArtReach Classes are taking a hiatus, creativity cannot be stopped! As you know, the arts are crucial to learning! Students with access to arts education: score higher SATs, obtain higher GPAs, and experience lower drop out rates. Art also improves critical thinking and math skills. Now we can bring our art program to you. ArtReach (in a box) will be available beginning in November. Each box will have the equivalent of 3-4 complete projects or lessons, (similar to in-class learning) and full instructions. The boxes are age and gender neutral and suggested age range is 6 years (with help) and up! The first ArtReach (in-a-box) will be available mid-November.
What's even better? The cost for ArtReach (in a box) is less expensive than in-class. Each box runs $25 per month. Shipping is available for an added fee. Limited, need-based scholarships are available, please inquire. Please use the button to download the sign up form. You can pay by check or credit card using the pay button.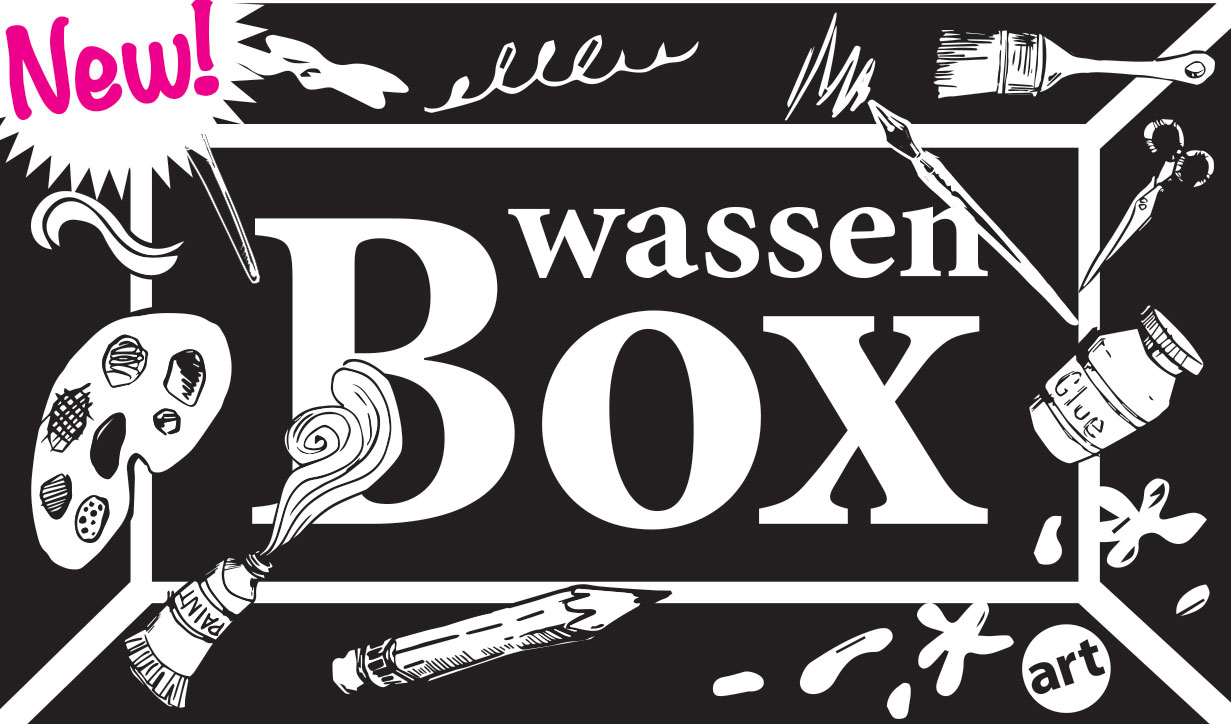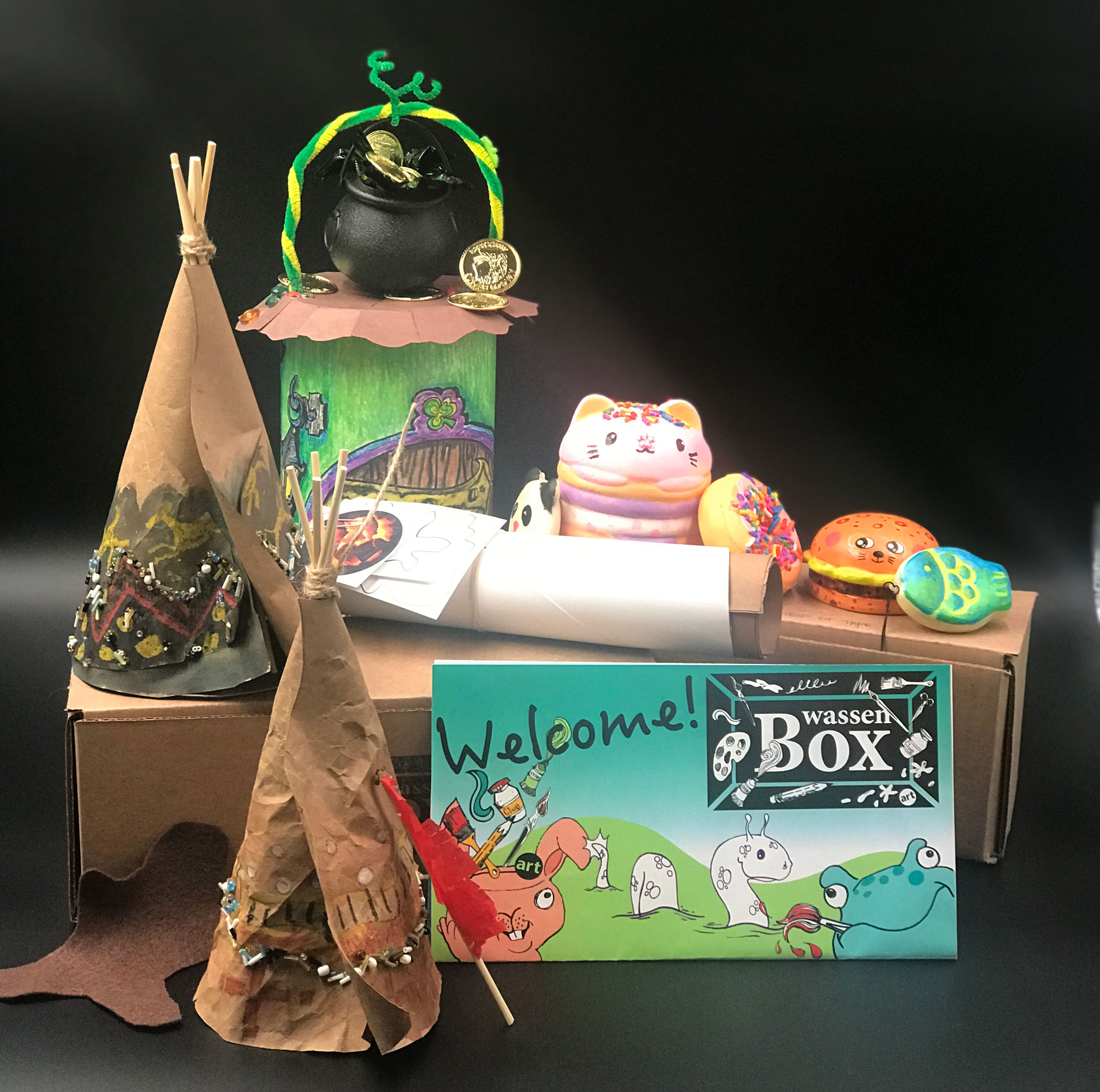 Neverending wassenBox!

We are happy and excited to own our subscription craft box service. We are bringing the art to your young artist. Let's face it, WE ARE BUSY and important creative outlets sometimes get shoved to the side. We're here to help. The Wassenberg Art Center staff are designing unique craft kits that will arrive every month in your mailbox. Each kit will contain a specially designed, craft and art project every month. We source safe products and combine them with a Wassenberg flair. 
wassenBox is Super easy.

The wassenBox is a self contained, Wassenberg curated art kit that will arrive once a month for your young artists. The complete kit contains all supplies, instructions and maybe a surprise or two.
If you act soon, deliveries will begin in December 2019, just in time for the holidays. Kits will continue to arrive monthly for $22 per month. Cancel anytime. WassenBoxes are designed for both boys and girls. Choose an age range, click below to sign up and you're good to grow!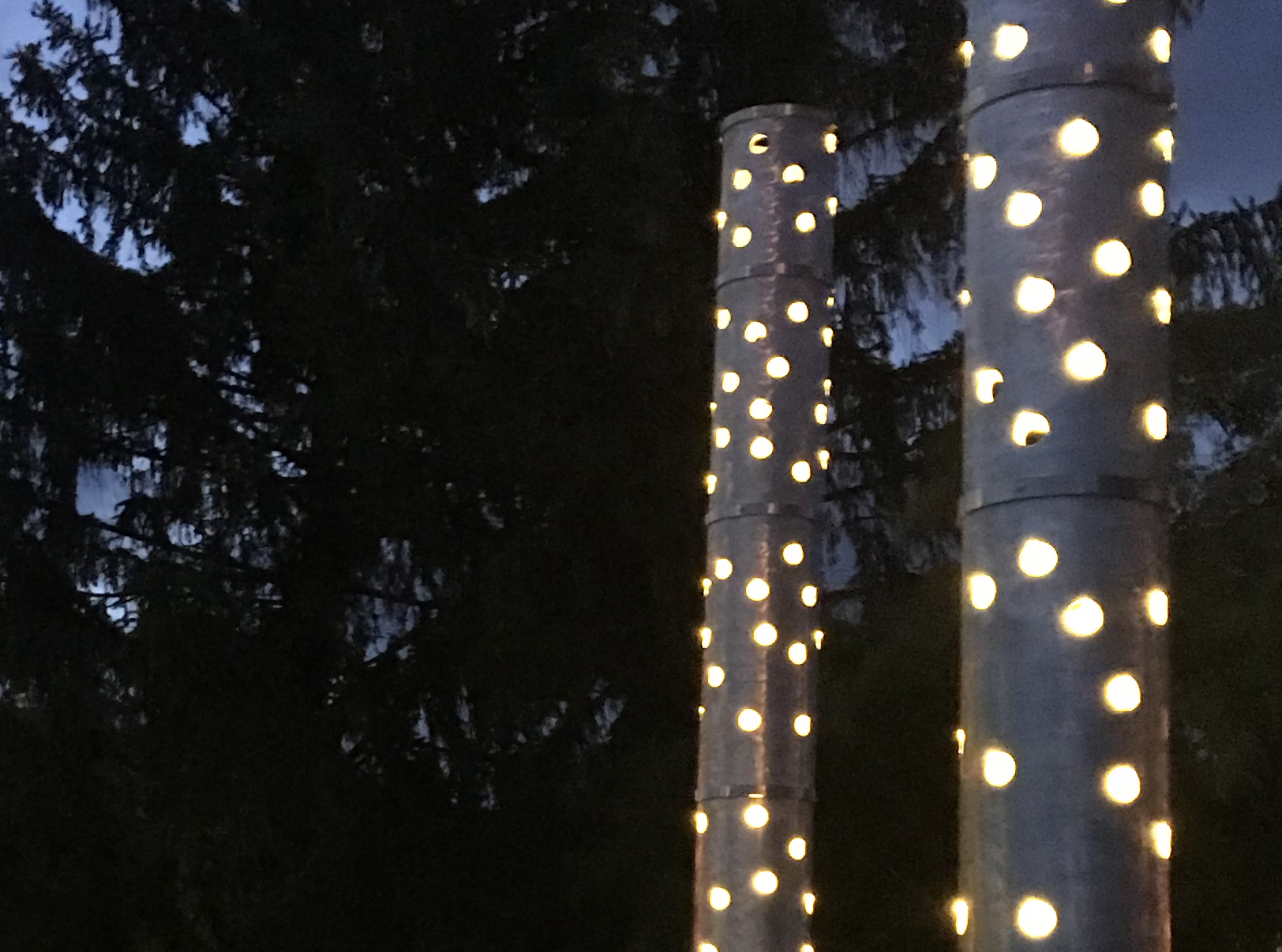 Visit Blink! 
Blink is an interactive hands-on sculpture which can be animated by visitors. Blink is available 24 hours along the Wassenberg Glow Path behind the building. Check it out!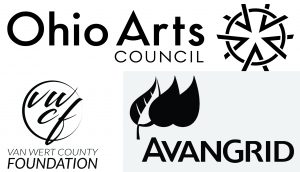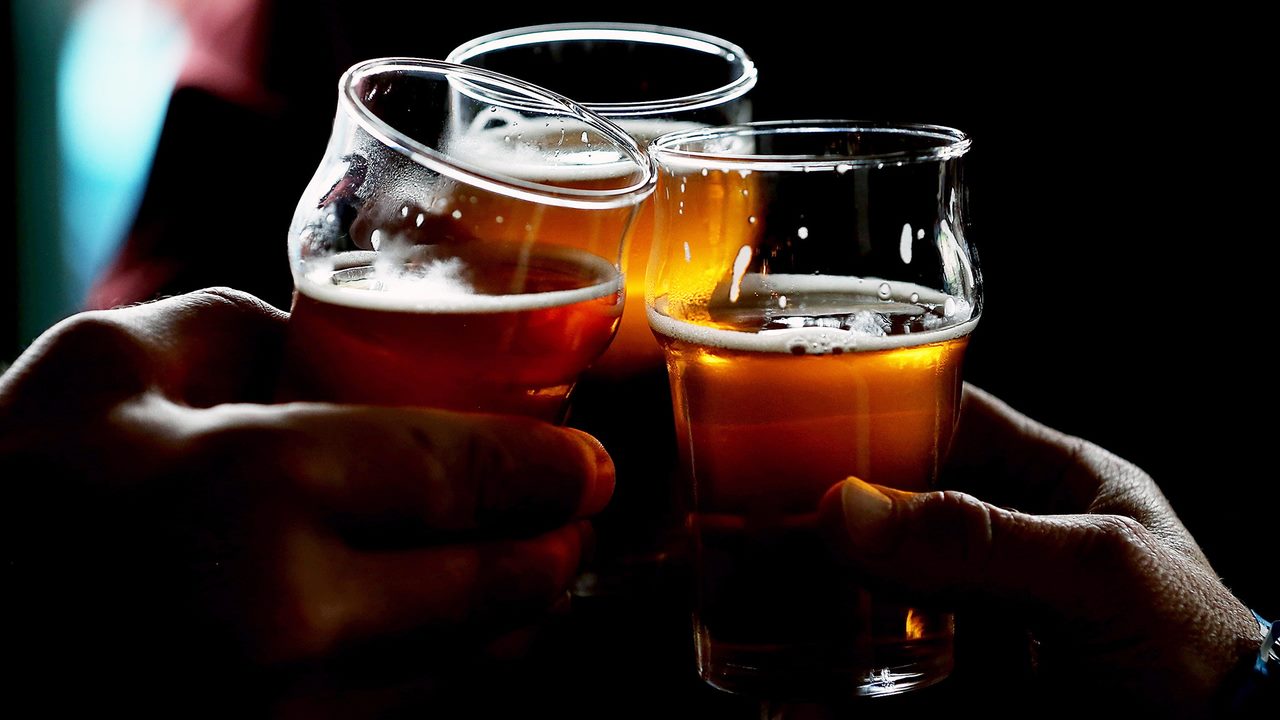 Pint Nights EVERY Thursday



Make art, make merry. Pint nights are now EVERY Thursday night 7 –9:30 p.m. (or so) We will have some music and highlighting new brews/wines. Make are while you are here too. (we have all the supplie) Currently in the art park, bring a chair, a blankie, your guitar or kazoo. We encourage social distancing but we love to groove.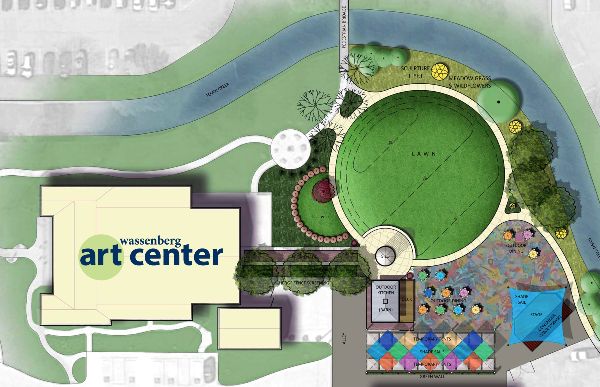 Join the Wassenberg
ArtFitter Fund!
419.238.6837
Our Mission
The Wassenberg Art Center is to be a catalyst for creative expansion through art.
With an open, diverse approach, our programs reach out to inspire creative
interaction for all.