On June 19 we will open our Annual June Art Exhibit, virtually and physically. We are able to be open with precautions plus we've created an online store for this popular tradition. Please join us and support the Wassenberg artists. Simply select buy art in the menu above. 
Awards:
Van Wert County Foundation Grand Award* $400.
Charles F. Wassenberg Award* $250.
Vera Woodruff Wassenberg Award* $200.
Douglas Edward Koch Memorial Award* $100.
Marguerite Fryer Award* (best artwork by Van Wert County Resident) $100.
Sara Green Memorial Award $100.
Wassenberg Art Center Awards (3 each) $50.
Marilla T. Connors* Memorial Award $135.
David Humphreys Miller Award* $150.
Pat Pancake Award* $50.
Gertrude Sluterbeck Memorial Award $25
*Fund administered by Van Wert County Foundation, amounts may vary.
Jurors:
William L. Horvath, MD FACP: Bill Horvath is a retired hematologist-Oncologist and self-taught art photographer and fine arts collector. He finds the vibrant arts environment of Northwest Ohio stimulating and enlightening. He is actively engaged in arts and cultural institutions including board memberships in the Toledo Federation of Arts Societies, the Toledo School for the Arts and Schedel Arboretum and Gardens in Elmore Ohio. His photography has been exhibited in several solo shows and galleries and has won awards in a number of exhibits including the Wassenberg Art Center's Annual photography show.
Douglas Adams-Arman: lives with his family in Ottawa Hills, Ohio.  He has a unique combination of work and involvement in the arts, economic development, and non-profit donor cultivation and growth area.  He was Executive Director of the City Center Corporation in Eau Claire WI, and there he raised his two children with his spouse of 25 years. He has served on the Boards of Chippewa Valley Theatre Guild, Founding Board member of Eau Claire Children's Museum, and Eau Claire Area Convention and Visitors Bureau and much other work, economic and development. For the City of Eau Claire and surrounding Wisconsin Cities as well as many philanthropic endeavors. Returning to Toledo for family, he went to work for the Ursuline Sisters and moved on to the Toledo School for the Arts as their Major Gifts Officer. While at TSA, he had an opportunity to help build the art and healing program for ProMedica as the Director of Art Innovations. Now, the Director of Development for Schedel Arboretum and Gardens. His involvement with the arts in Toledo continues. The Arts Advisory Board at Lourdes College, Past President and member of Toledo Potter's Guild, Toledo Botanical Gardens, President of Toledo Federation of Art Societies, Natures Nursery, Toledo Zoo, Distinguished member of the Toledo Tile Club, Member of The Toledo Club. Member of the Toledo Arts Commission, Schedel Arboretum & Gardens.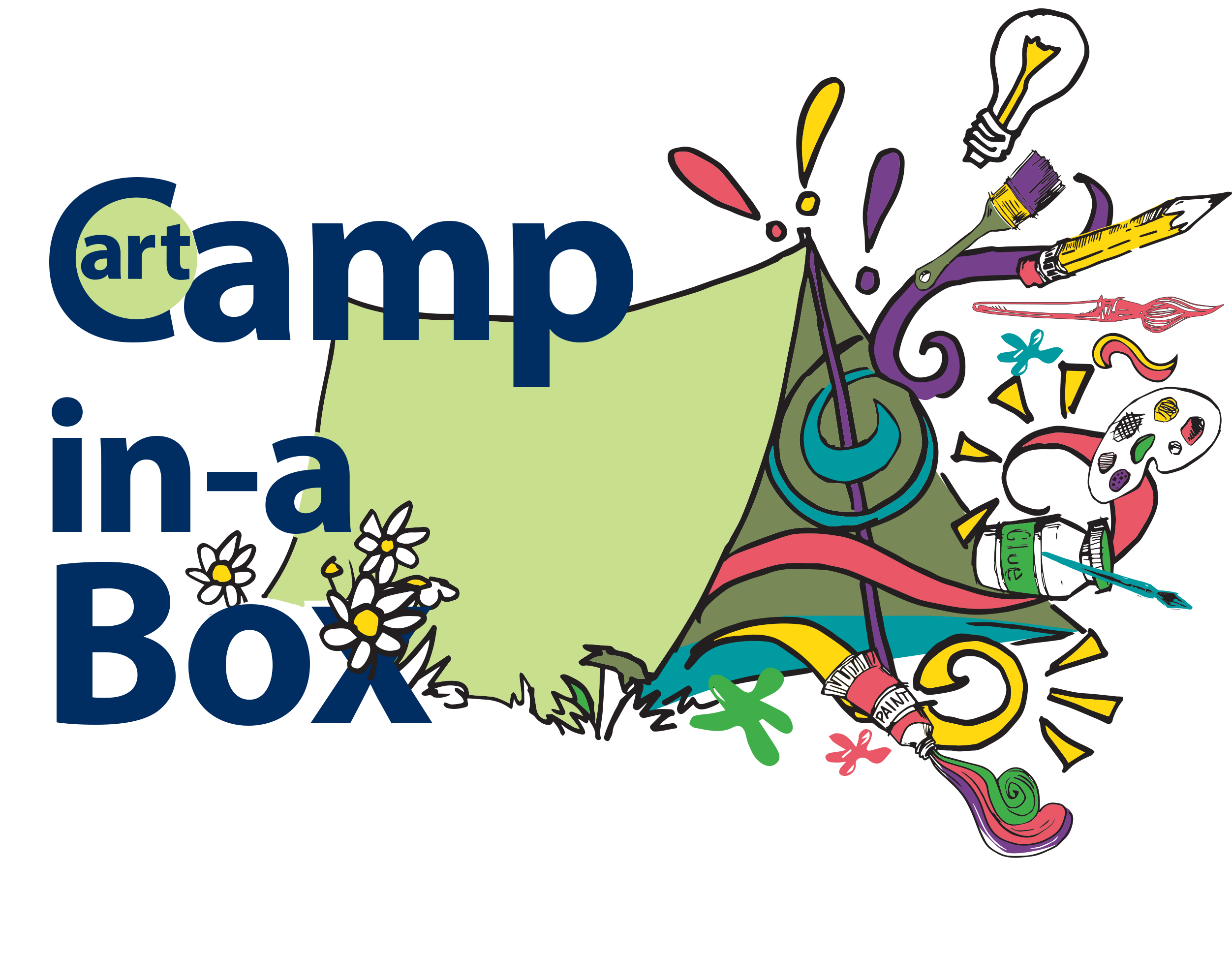 (art)Camp in-a Box!
For many years the Wassenberg Art Center has provided summer art camps for young people. This year our quality art camp comes to you! (have at YOU nasty virus) The camp in-a box comes packed with all the materials to make:
• a key chain
• kalaidescope
• bug house
• decorate your own airplane
• personalized collage
• "same inside" with color diffusing paper! 
Pick up or We can Ship Starts: June 19
(art)Camp in-a Box will be available for pick up June 18 at the art center. Shipping  if available for an additional fee. Regular price $35, discounted WAC Member price: $30.
Sign up for your camp box now!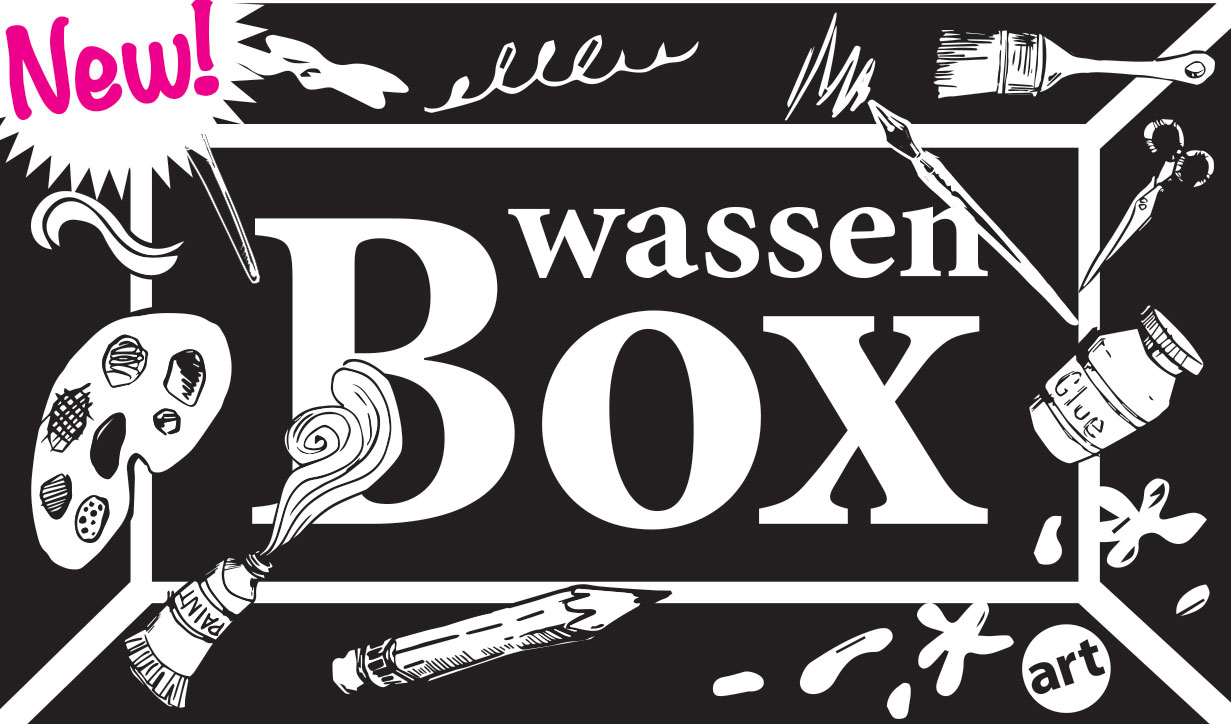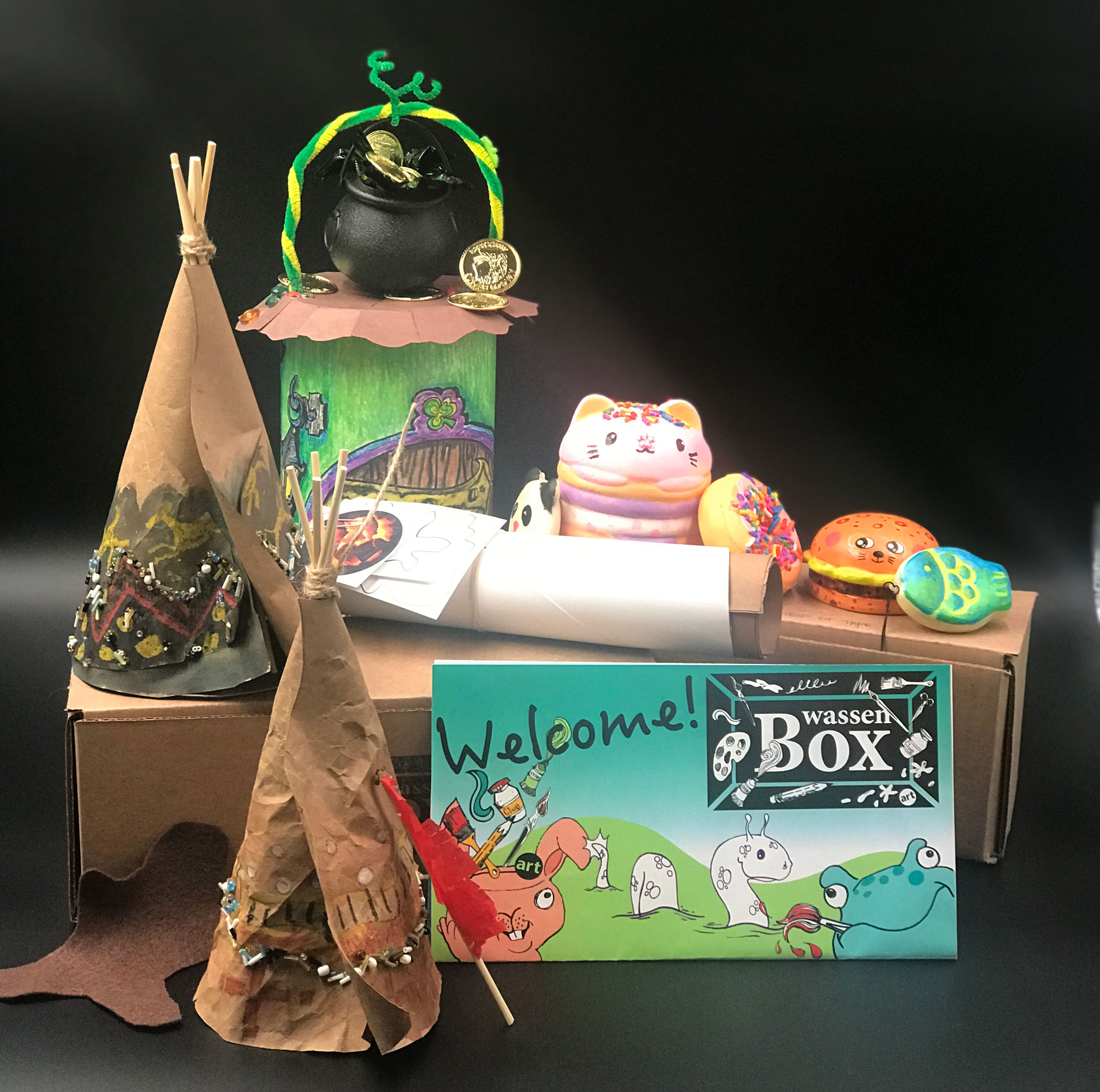 Neverending wassenBox!

We are happy and excited to own our subscription craft box service. We are bringing the art to your young artist. Let's face it, WE ARE BUSY and important creative outlets sometimes get shoved to the side. We're here to help. The Wassenberg Art Center staff are designing unique craft kits that will arrive every month in your mailbox. Each kit will contain a specially designed, craft and art project every month. We source safe products and combine them with a Wassenberg flair. 
wassenBox is Super easy.

The wassenBox is a self contained, Wassenberg curated art kit that will arrive once a month for your young artists. The complete kit contains all supplies, instructions and maybe a surprise or two.
If you act soon, deliveries will begin in December 2019, just in time for the holidays. Kits will continue to arrive monthly for $22 per month. Cancel anytime. WassenBoxes are designed for both boys and girls. Choose an age range, click below to sign up and you're good to grow!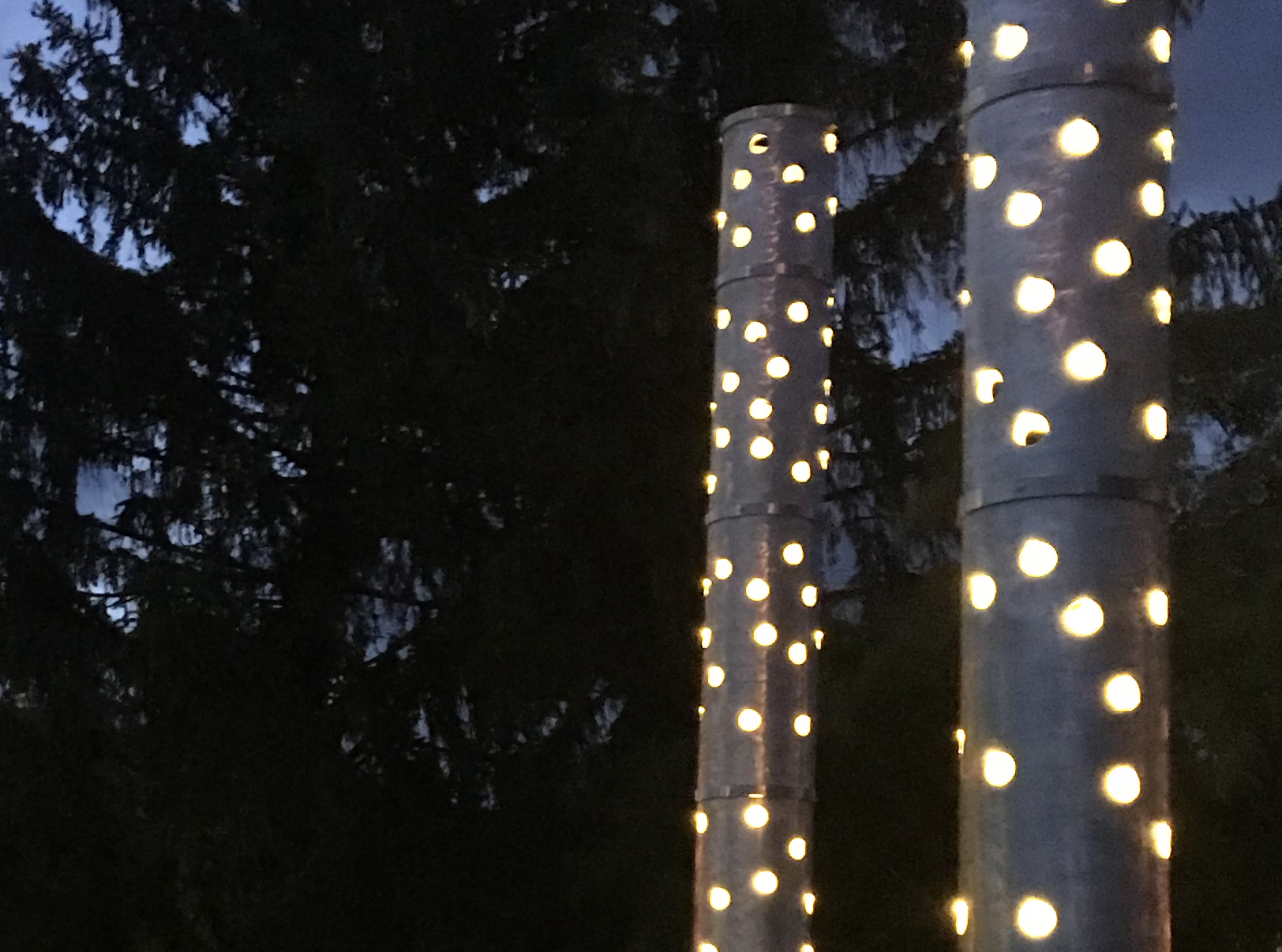 Visit Blink! 
Blink is an interactive hands-on sculpture which can be animated by visitors. Blink is available 24 hours along the Wassenberg Glow Path behind the building. Check it out!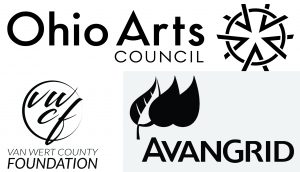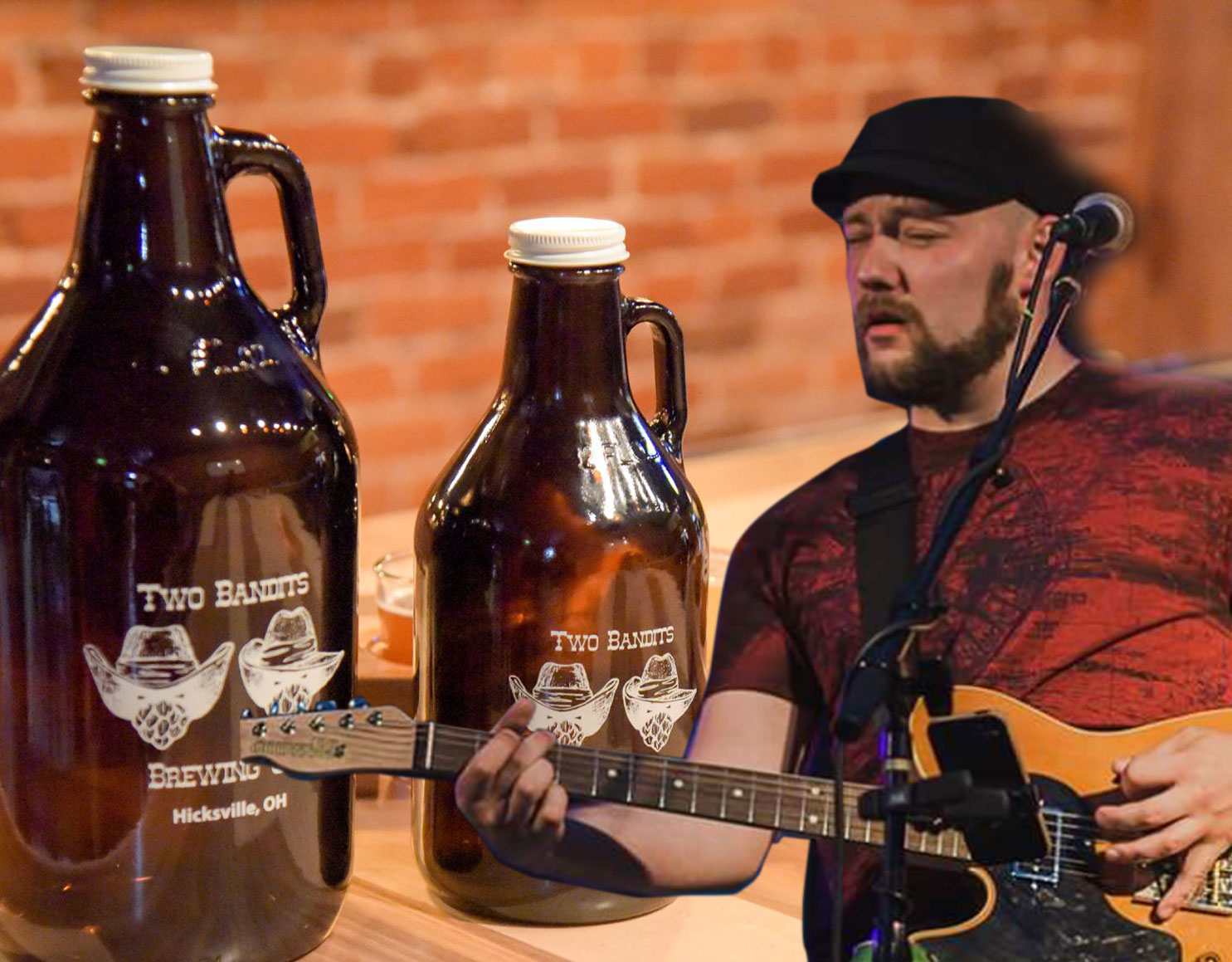 Pint Nights



We can't wait until our chill Thursday Pint Nights are able to return. Beer and musicians on stand-by. Stay tuned.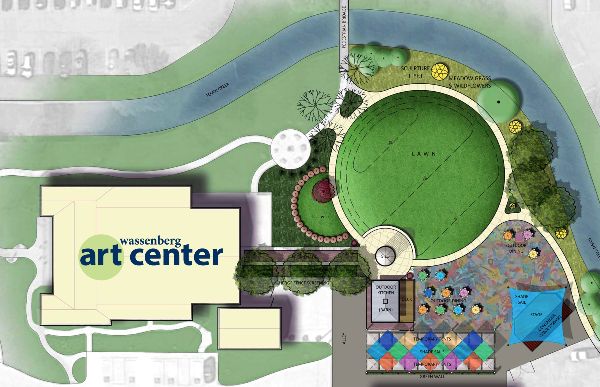 Join the Wassenberg
ArtFitter Fund!
419.238.6837
Our Mission
The Wassenberg Art Center is to be a catalyst for creative expansion through art.
With an open, diverse approach, our programs reach out to inspire creative
interaction for all.