Regular Hours
Tuesday – Sunday 1–5 p.m. Thursdays: 1– 9 p.m.
Contact info@wassenbergartcenter.org if you would like to request an appointment.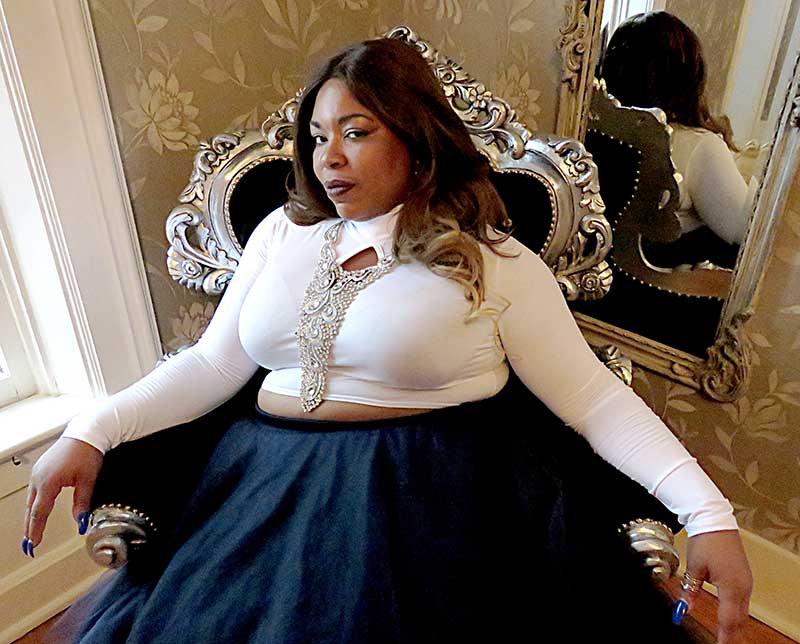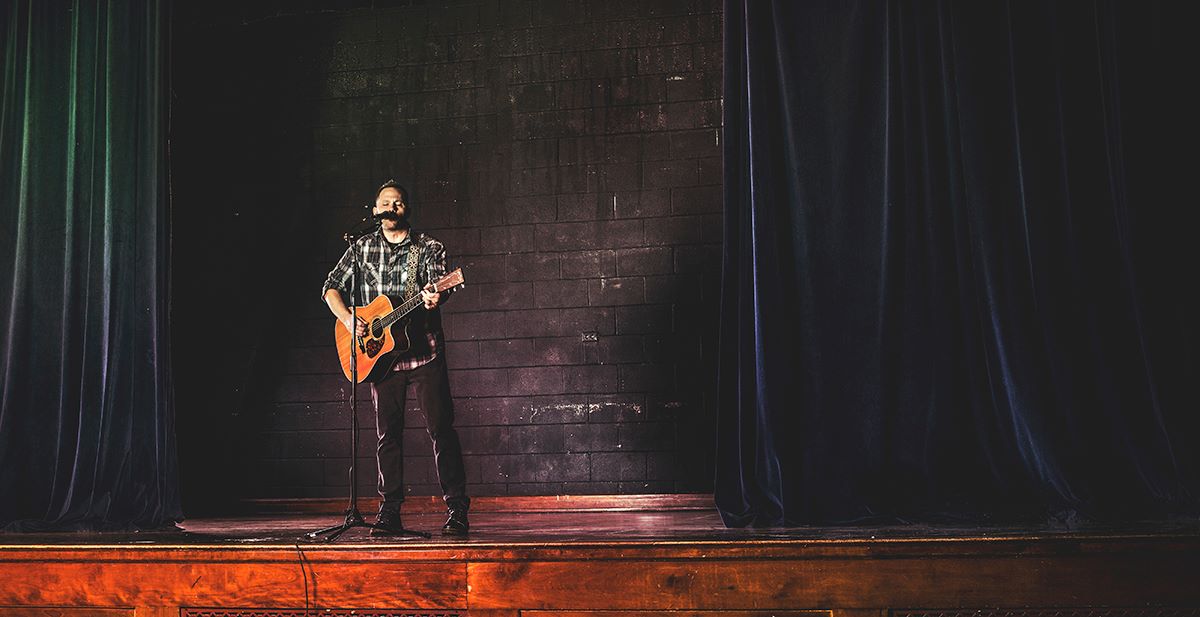 Welcome to the 41st Annual Wassenberg Art Center Photography Exhibit.
Amateur and professional photographers are encouraged to submit their work for this revered photography tradition. The Wassenberg Art Center, in Van Wert, Ohio, has been celebrating and promoting the visual arts since 1954. Please join us by submitting your photography in this juried exhibit of Northwest Ohio's finest with over $1300 in total cash prizes.
This form contains complete rules, entry forms and instructions. Entry deadline is Friday, September 14, 2018.
Digital Entries Due:
Friday September 14, 5 p.m.
Drop off accepted work:
Saturday, September 30, 1–5 p.m.
Sunday, October 1, 1–5 p.m.
Public Opening Reception:
Friday, October 5, 6–9 p.m.
and Awards Presented at 7 p.m.
Live Acoustic Music:
Zak Ward returns to the Wass stage to entertain us during the opening party. Zak's unique yet deep  comfortable, baritone along with his style of acoustic playing will make this a feel good evening. 
Welcome to the 41st Annual Wassenberg Art Center Photography Exhibit. Amateur and professional photographers are showcase their work for this revered photography tradition. The Wassenberg Art Center, in Van Wert, Ohio, has been celebrating and promoting the visual arts since 1954. Please join us for the opening party on October 5 from 6 to 9 p.m. We'll feature great photography for sale, live music from one of our favorites, Zak Ward, free appetizers and even better company. Free entry, and the public is always encouraged to attend.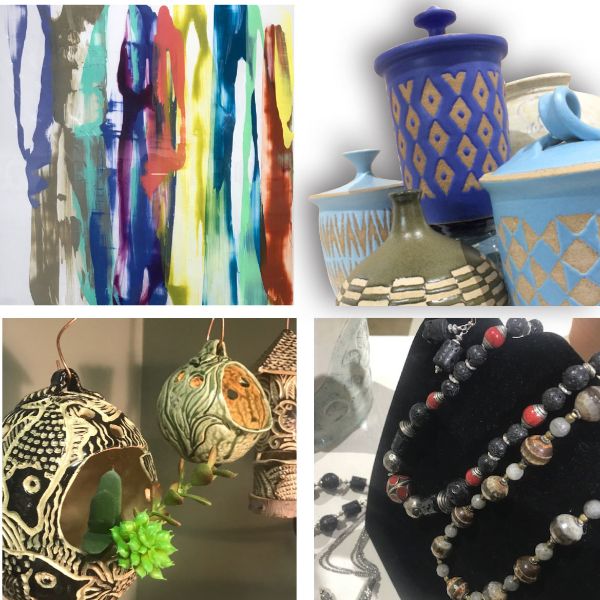 Seeking Consignment Artists going on now
We are redesigning our gift area and we love to represent local and regional artists like you. We are seeking handmade items such as jewelry, scarves and accessories, functional sculptures, and fiber art, handblown glass, orginal 2D work, original gift cards and multi-media items. If you are a maker, artist, or tinkerer and would like to have your work represented, email hope@wassenbergartcenter.org.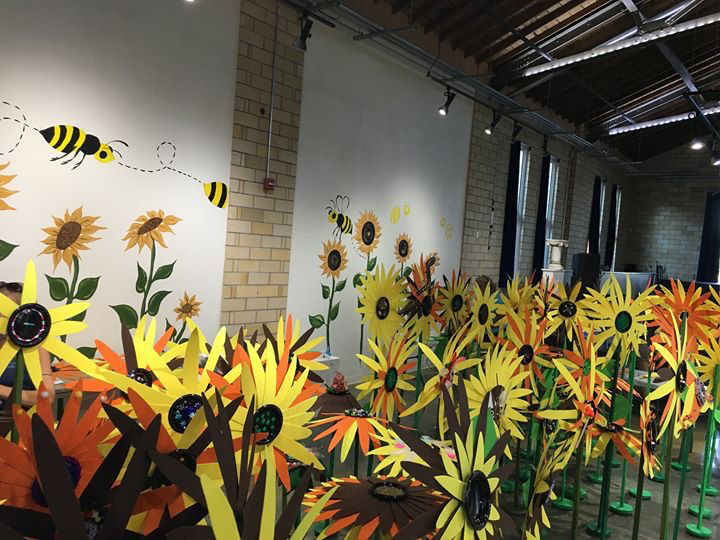 Flower Picking!
Did you help us make a field of sunflowers for Town Creek Grow? If so, it is time to harvest the flowers and ready the space for upcoming exhibits! Please come and claim your ever-blooming flower. Thanks to the community for making this one of our most unusual and fun exhibits!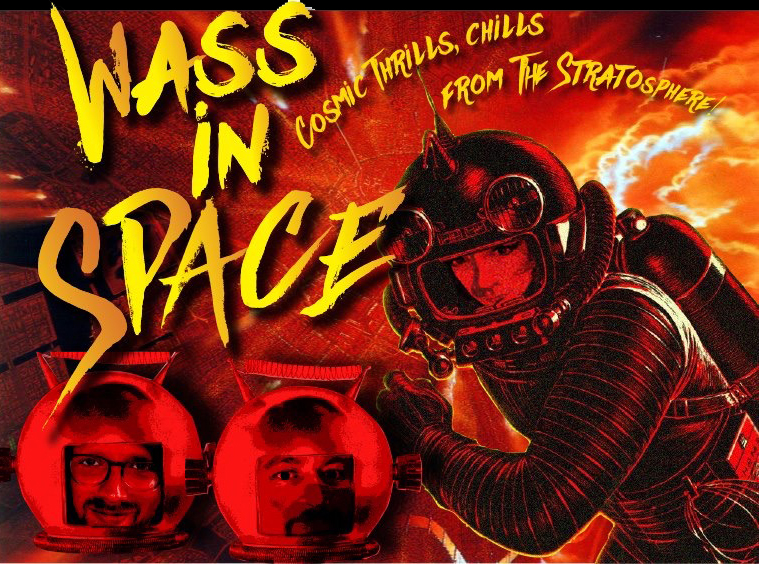 Wass-in-Space 10-27-2018
Ready to space out? Retro, glam, Sci-fi, Star Wars, Bowie, Bauhaus. Just be weird. More to come, some new, some favorites, more dancing. Gourmet food truck, bizarre activities.Thrills and chills from the stratosphere! Experience this bizarre and space odyssey in dance form. Aliens, cosmic punks, galactic ooze, come hither. Cheaper tix, gourmet food truck, expanded space. Save the date. More info to come.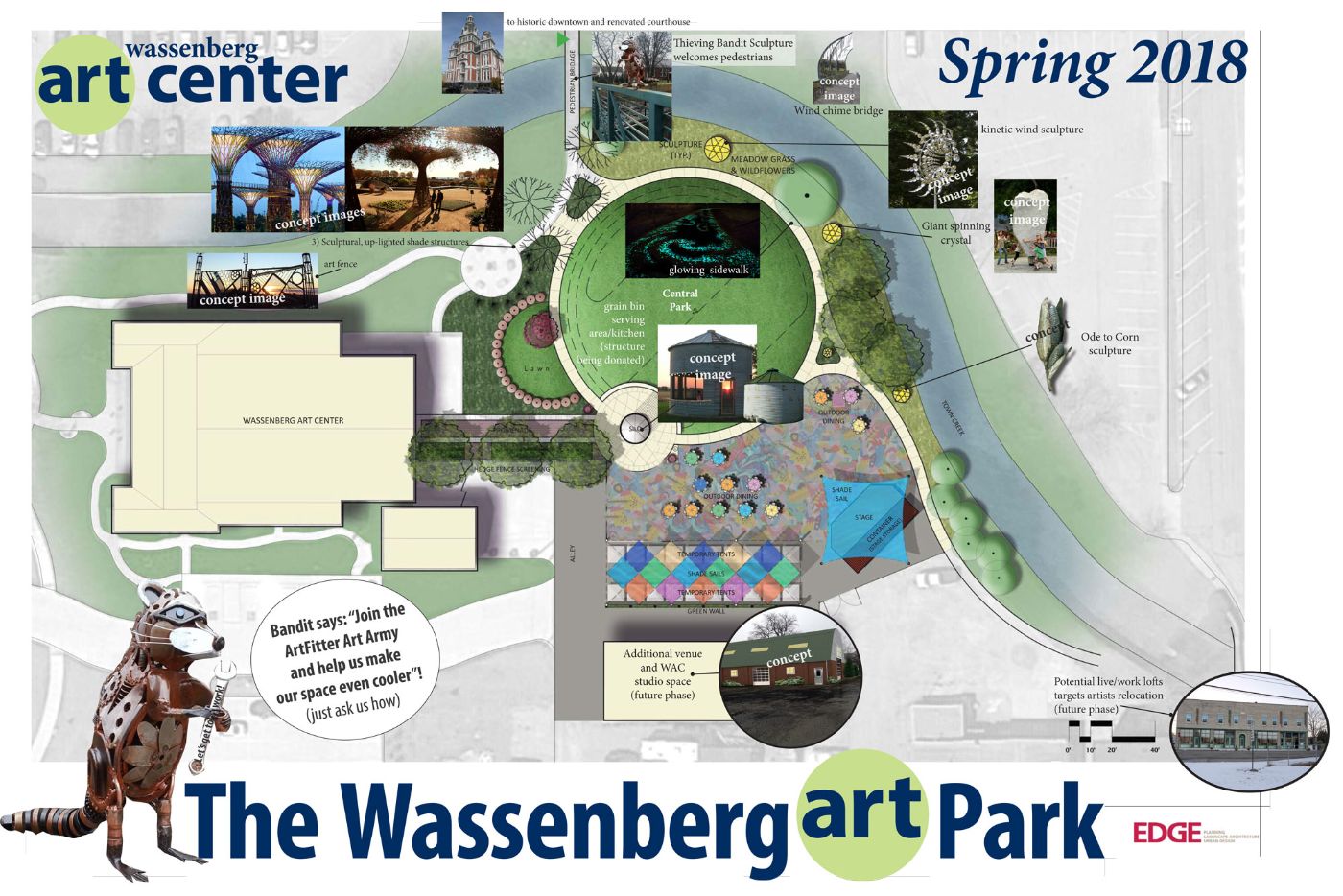 Join the Wassenberg
ArtFitter Fund!
419.238.6837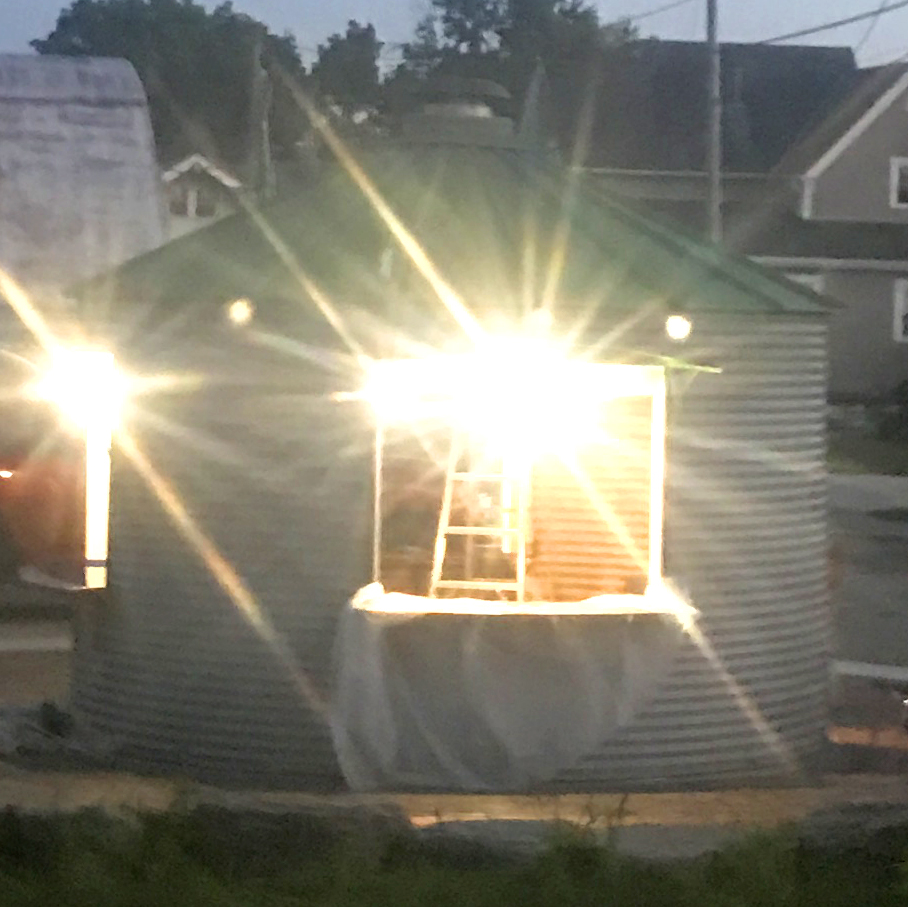 Beverage Bin!
Whoo Hoo! Thank you to Kenn-Feld Group of Van Wert for their more than generous sponsorship! We are now upgrading our donated grain bin with all the fixins. What better way to celebrate and blend art and agriculture? Kudos to the Bollenbacher family who donated their grain bin! The bin sports a John Deere weathervane, agricultural graphics, cedar counters and roll-up windows. A repurposed light from the Wassenberg former drill hall hangs in the center of the ceiling. The bin is becoming a hub for beverages, food, tickets, information and many other uses. Thanks to all who helped create this unique space!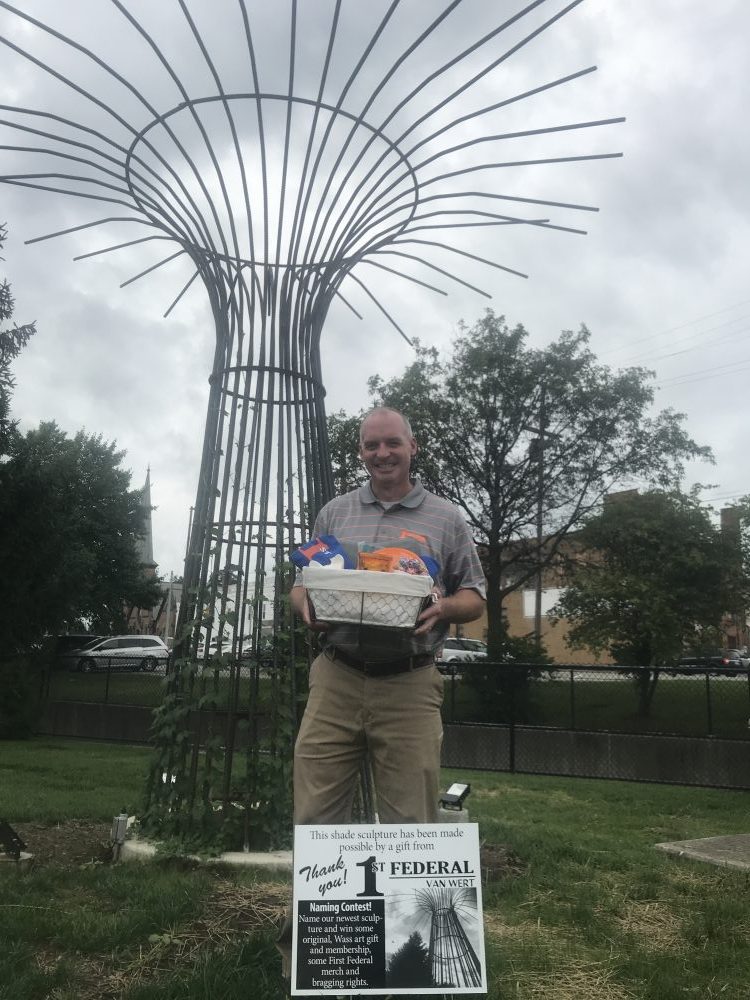 Ferro Albero!
Thank you to First Federal of Van Wert for sponsoring our dramatic 15–18-foot high "tree", Ferro Albero (Iron Tree) constructed out of re-bar by Detroit artist Dave Tonnegato. The tree is planted with fast growing hops and up-lit with color changing LED lights. Ferro Albero is visible from Interstate 127/N. Washington Street where its glow beckons visitors and passersby to stop, get out of their cars and take in what Van Wert has to offer. We wish to thank First Federal for their ongoing support of the Wassenberg and to Dave and his assistant Ron for all their hard work creating this larger than life sculpture for us.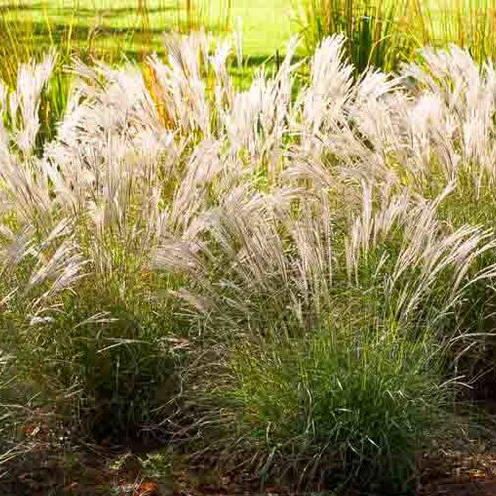 Chinese Silver Grass
Adopt a Soft, flowing silvery China Grass…$6
Soften our edges! Wave in the wind. Adopt a Silver Ornamental Grass plant to soften the edges of the watershed area surrounding the Wassenberg Art Park. We're going to form paths to meander around in with these irredescent, waving grasses which reach up to 5-feet in height. This Silver Grass is equally beautiful in the fall and early winter. Each plant is $6 dollars and plant adopters' names will be featured on a plaque along the watershed. Click below to adopt your little fuzzy today!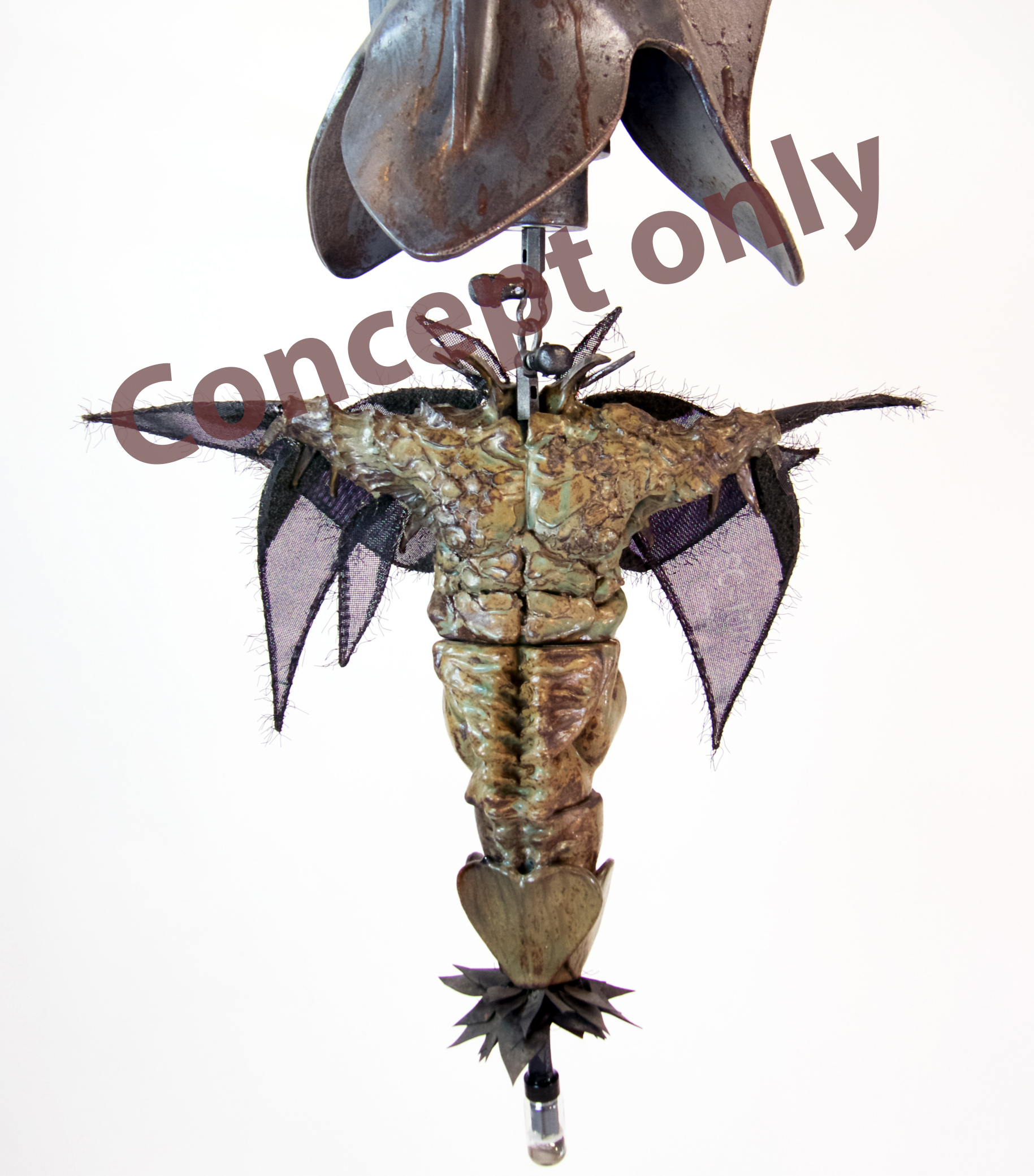 Interactive Sculpture
Who Can See the Wind?: We can. With a generous grant from the Ohio Arts Council, we are planning a wind-powered kinetic sculpture that is wind and/or human powered. We have many local resources to create something really neat. This is a matching grant and we will need to source $9500 to match this grant opportunity.
Our Mission
The Wassenberg Art Center endeavors to be a catalyst for creative expansion through art. With an open, diverse approach to art, our programs outreach to inspire interaction in the arts for all area cultures and communities.