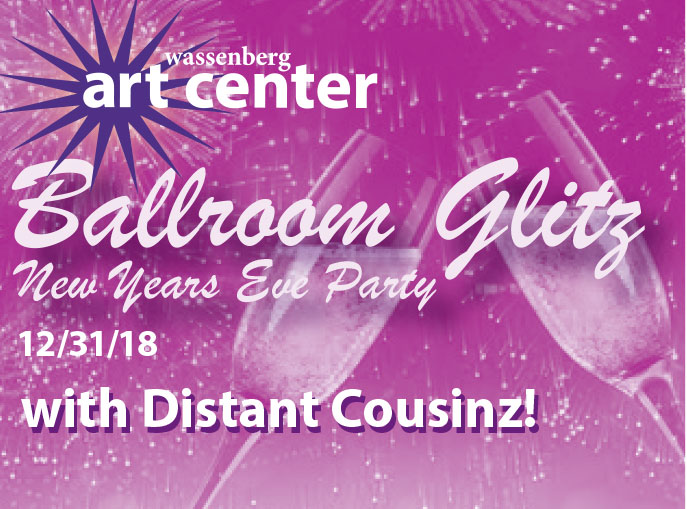 Ballroom Glitz New Years Eve Party
12/31/18 8 p.m.– 12:30 a.m.
Glitz out.  Why travel when you can ring in the New Year at the Wass? Come dressed in some sparkle glam! Joining us will be one of our super favorite groups, from Town Creek Live and other great events: Distant Cousins!   We will  have an grown up piñata  filled with goodies and prizes. $25 members/$20 regular. Includes appetizers and champagne 

toasts

. 
Stay close, celebrate the new year with your friends at the Wassenberg Art Center.