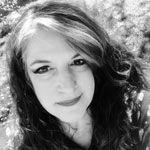 Disciplines: Painting, fine art-carved ceramic sculpture, found object sculpture, Illustration.
Email: hopewallace57@yahoo.com
www.hopemakesart.com
https://www.facebook.com/hopemakesart
https://www.instagram.com/hopewallace57/
Hi! I have a background in Marketing communication, fine art, curation, art direction, graphic design, illustration, photo editing and video production.I have provided two and three dimensional product and graphic design for the commercial housewares industry, toy industry, targeted greeting cards, and local small business both on domestic and international fronts. College level instruction in graphic design and photography at 4-year accredited colleges.
I have worked in not-for-profit social services as an art director for an art product department employing adults with autism
Currently executive director of the Wassenberg Art Center here in Van Wert. Overseeing all marketing, design and an expansion and renovation project for eventual larger facility. Working in tandem with community revitalization efforts and creating pertinent programming, year round high end regional and national exhibits and curating a national level western art collection.
Specialties: Ceramics, Graphic Design-Print, Video editing, branding. Adobe CS, Art Direction-media and product. Marketing, promotion, social media. Fine art- carved ceramic sculpture, found object sculpture, Illustration.